EO NERVE 2022 – Southeast Virginia
September 27

-

September 29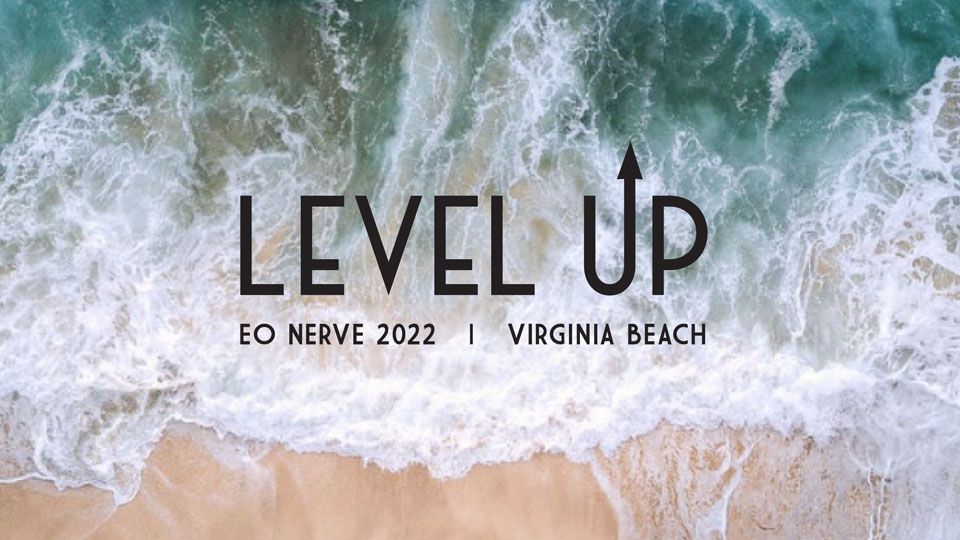 EO NERVE 2022 – Southeast Virginia
Date: September 27-29, 2022 11:30 PM (GMT-05:00) Eastern Time (US & Canada)
Venue: Southeast Virginia
"Successful people are always thinking about what they need to do in order to get to the next level" – Maria Bartiromo
When you're a beginner, inspiration and energy seem to go with the territory.
But when you're a successful entrepreneur? Not so much.
In fact, the higher you climb, the harder it becomes to find truly new and meaningful insights and ideas. And the easier it is to plateau instead of taking things to the next level.
That's why you won't want to miss next year's EO Nerve Level Up 2022.
We're combing the country for a high-energy line-up of speakers who personify the terms expertise and excellence. Preparing a thought-provoking slate of panels and presentations that are expressly designed to help re-fire your neurons and replenish your sense of purpose. And topping it all off with an imaginatively entertaining collection of '20s-style theme parties and networking events (and not to mention beach cocktails) that you'll have to see to believe.
Best of all, we're bringing it all to the stunning coastal community of Virginia Beach. Enjoy the beach at the Marriott Oceanfront, plus bask in the timeless elegance of the legendary Cavalier Hotel.
Don't miss out on the chance to give your knowledge, connections and career path the high-caliber levels of attention they deserve. And let's grow and "Level Up" together.
Register now at the price of $2,050 for members and $1,650 for guests.
Book your hotel stay now: https://www.eonerve.com/hotel/
For questions, please email eonerve@eonetwork.org
Registraion: CLICK HERE