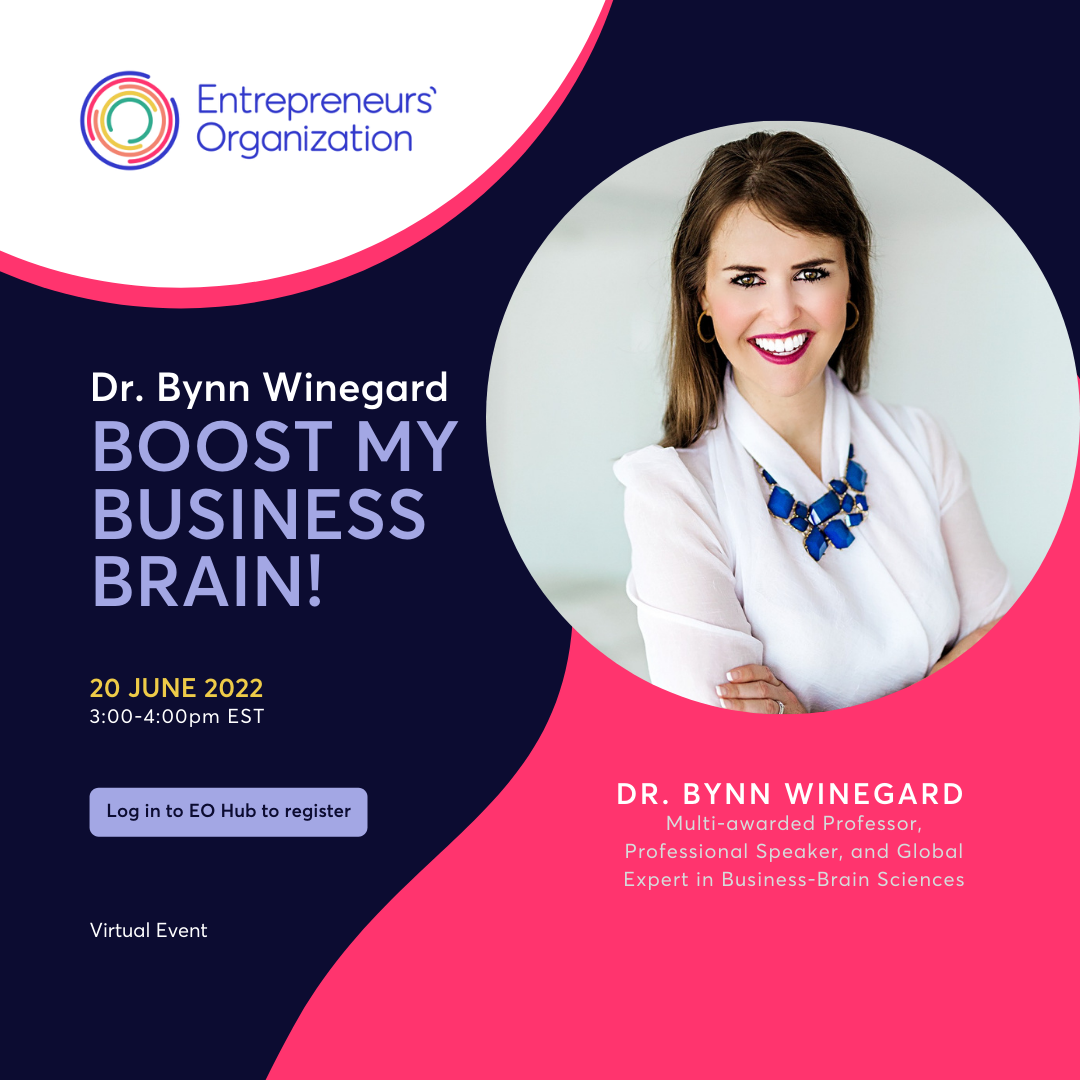 Boost My Business Brain! with Dr. Brynn Winegard
June 20th 2022 03:00 PM (GMT-05:00) Eastern Time (US & Canada)
Venue: Zoom
In this talk, Dr. Brynn reviews her top Do's and Don'ts from applied neuroscience for how to organize your time, work, schedule and thinking in order to maximize your brain power, balance, productivity, and motivation so you can work and feel better in business and in life.
Better functionality, sustainably higher motivation, and increased productivity are within reach!
By dispelling myths and banishing misconceptions about the human brain, Dr. Brynn will walk through frontier findings from applied neuroscience that will help you operate your own human brain more effectively so you may find more workday balance, thwart burnout, and have sustainably higher productivity, motivation, and cognitive functionality.
Registration: CLICK HERE