Thank You to our EO Tampa Bay Chapter
Strategic Alliance Partners

Founded in 1925, Shumaker, Loop & Kendrick, LLP is a full-service law firm with more than 265 lawyers in its seven offices located in Toledo and Columbus, Ohio; Tampa and Sarasota, Florida; Charleston, South Carolina; Charlotte, North Carolina, and Bloomfield Hills, Michigan. Whether it's our commitment to our clients, or to our work in the community, involvement lies at the core of everything we do.
Contact: Jennifer R. Malin
Director of Marketing
jmalin@shumaker.com
www.shumaker.com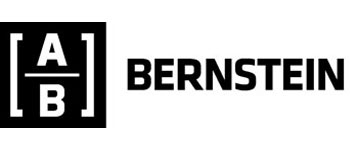 We are investors working side by side with clients to solve today's wealth and investment strategy challenges. As innovators, we at Alliance Bernstein are continuously pushing the boundaries of investing while minimizing costs and taxes.
We are advisors whose global reach and more than 50 years of service give us exceptional insights into the goals, questions, and aspirations of private clients.
We are in the business of money management, but what we do is
Make Money Meaningful®
Contact: Joel Stevens
Senior Managing Director
joel.stevens@bernstein.com
www.alliancebernstein.com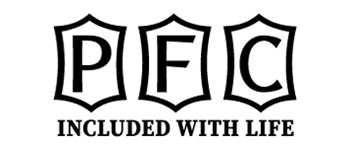 I'm NOT your coach if you are looking for…
– a sounding board
– an accountability partner
– someone to motivate you
– a few tweaks here and there
We should speak if you are committed to creating a life filled with…
– Lasting Peace
– Complete and total Freedom
– Deep Connection with your partner, children, and friends
Contact: Townsend Wardlaw
PFC Coaching
Text: 303-887-3485
www.townsendwardlaw.com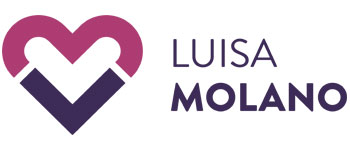 Path to Purpose, LLC serves founders of growth-focused organizations with between $2-10MM in top-line revenue to create and implement simple and practical systems for hiring and onboarding that attracts, engages, and retains the talent needed to fuel organizational growth. Hiring is often a double-edged sword because it means you're growing but it's also often a pain in the **, a huge distraction, and half the time you're not sure you're very good at it. We help remove the pain and insert the purpose so that you and your teams can focus on growth, momentum, and revenue.
Path to Purpose also serves passionate and driven purple unicorns. These women want to make a big impact in the world but are too often stuck in the trap of needing to look and act like other ambitious women thus limiting their impact. I partner with them in a 1:1 capacity and together we unleash their magic so they can have the impact and income they most desire.
I am a certified professional coach, author, spiritual guide, and speaker aflame with the spirit of exploration. I am also the former Director of Human Resources for an $18B corporation and a lifelong over-thinker. I ran as fast as I could on the hamster wheel of success and eventually realized no amount of running would get me the inner success I wanted.
So in 2017 I took the leap and started my own practice and now guide teams to find purple squirrels and help purple unicorns step into their power.
Contact: Luisa Molano
luisa@luisamolano.com
www.luisamolano.com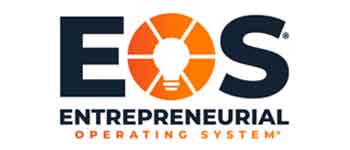 Jonathan Bowman is a lifelong entrepreneur and founded his first company, Harmony Home Health, at 22 right after graduating college. Harmony landed on the 2012 and 2013 Tampa Bay Business Journal Fast 50 lists and helped Jonathan win the overall Up and Comers Under 30 Award in 2011.
Despite nine straight years of strong growth, however, Harmony hit the ceiling in 2013. Jonathan implemented the Entrepreneurial Operating System (EOS) to trigger the company's turnaround, doubling Harmony's revenue over the next three years, and ultimately sold it to a private equity company as their platform acquisition in the industry.
Since then, Jonathan has devoted his time to being a Certified EOS Implementer, facilitating 200+ sessions for more than 40 entrepreneurial companies throughout Florida. He is passionate about bringing this system to other entrepreneurs and helping them get what they want from their businesses.
Personally, Jonathan is a graduate of the University of North Carolina at Chapel Hill and the Entrepreneurial Masters Program at MIT. He is a former President of the Entrepreneurs Organization in Tampa Bay and lives in St. Petersburg with his wife and two daughters, where he enjoys cooking, traveling and exercising.
Contact: Jonathan Bowman
Certified EOS Implementer
805 Executive Center Dr. W., Suite 112
St. Petersburg, FL 33702
m: 727-643-3196
www.getvth.com | LinkedIn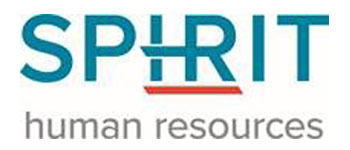 Headquartered in Oklahoma City, Spirit Human Resources is the client-centric HR outsourcing partner built to meet the needs of your business. The ideal combination of high-tech, cloud-based HRIS paired with highly educated, dedicated professionals, Spirit HR helps you navigate the tricky terrain of being an employer. With a core focus on serving clients through personalized human resources, employee benefits, payroll and risk management services, Spirit HR has bridged the gap between technology and service—enabling you to experience the advantages of a personal, dedicated team of professionals and the ease and convenience of cloud- based HRIS technology.
Our goal is to increase your profitability, maximize employee productivity, reduce time spent on transactional HR activities, reduce employment related liability and ultimately lower labor cost.
Contact: Jeff Andrews
SE Regional Sales Director
813-431-4638 direct
813-327-5756 main
jandrews@spirithr.com
www.spirithr.com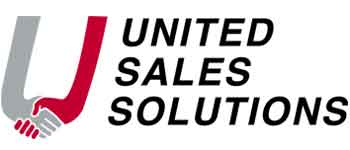 United Sales Solutions understands that growing sales is hard work and something that many businesses struggle with. Good news-help is available. We build a path to more sales. As a fractional/outsourced sales leader, we provide the leadership you need to find your best customers and build a sales engine to create record breaking growth for your business.
WHAT WE DO:
♦ Expertly assess your current sales team along with the processes and tools that support them
♦ Work each week leading, developing & coaching your sales team, onsite where applicable
♦ Install a winning strategy, best practices and metrics to increase sales readiness and effectiveness
♦ Evaluate your talent and compensation structure to drive the right performance, hire when needed
♦ Build sales plans, effective CRM practices and long-term revenue forecasting
♦ Define your sales process, best customers… and more
HOW IT'S DONE:
♦ Work on a fractional basis, dedicating 1-3 days each week to your sales organization
♦ Deliver under a written and detailed Scope of Work (SOW) with schedules and timelines that clearly describe the discipline, accountability, and infrastructure we will build to grow sales
♦ Create accountability, discipline & a culture for success
Contact: Jeff Murphy
Call: (941) 704-5726
jmurphy@salesxceleration.com
www.salesxceleration.com | LinkedIn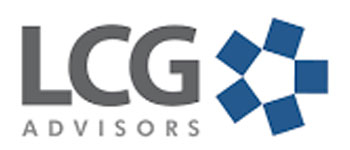 At LCG Advisors, we put the best interests of our clients first, offering objective, unbiased advice delivered in the most professional manner. Our passion for finance and creativity drives us at LCG Advisors, and we welcome challenges that most would shy away from. We meet the most complex client needs with energy, commitment, and innovative thinking. LCG's professionals have a wide variety of experience, including investment banking, commercial banking and lending, mergers and acquisitions, financial restructuring, public accounting, and business operations. This allows LCG to utilize this collective experience to serve a wide variety of client needs through the full business lifecycle. Exclusively focus on family and entrepreneur owned businesses operating in the middle market.
LCG's KEY DIFFERENTIATORS
• A level of integrity and commitment to our clients not typically found within investment banking firms
• Unique and diverse backgrounds of our professional team, which brings industry-specific knowledge and experience to our engagements
• Unsurpassed access, credibility, and relationships within the capital markets, due in large part to the presence of LCG's due diligence practice, which lists as clients many of the nation's top financial institutions
• Professionals on the ground in over 10 cities, which yields a stronger and more personal relationship with capital providers and private equity groups.
Contact : Jami Gold
Managing Director
LCG Advisors – Investment Banking
201 E. Kennedy Blvd. Suite 1700
Tampa, Florida 33602
Office: (813) 226-2800
Mobile: (813) 220-8003
jgold@lcgadvisors.com
www.lcgadvisors.com