Thank You to our EO Tampa Bay Chapter
Strategic Alliance Partners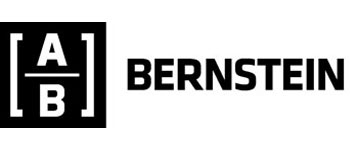 We are investors working side by side with clients to solve today's wealth and investment strategy challenges. As innovators, we at Alliance Bernstein are continuously pushing the boundaries of investing while minimizing costs and taxes.
We are advisors whose global reach and more than 50 years of service give us exceptional insights into the goals, questions, and aspirations of private clients.
We are in the business of money management, but what we do is
Make Money Meaningful®
Contact: Stephanie Gibson
Principal
stephanie.gibson@bernstein.com
www.alliancebernstein.com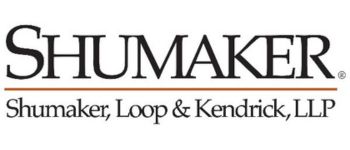 Founded in 1925, Shumaker, Loop & Kendrick, LLP is a full-service law firm with more than 265 lawyers in its seven offices located in Toledo and Columbus, Ohio; Tampa and Sarasota, Florida; Charleston, South Carolina; Charlotte, North Carolina, and Bloomfield Hills, Michigan. Whether it's our commitment to our clients, or to our work in the community, involvement lies at the core of everything we do.
Contact: Jennifer R. Malin
Director of Marketing
jmalin@shumaker.com
www.shumaker.com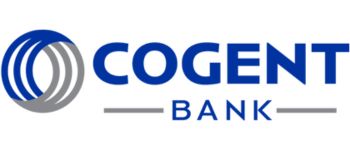 Cogent Bank is a state-chartered bank that has operated as a full-service business and personal bank since 2001. With over $1 billion in total assets Cogent offers multiple banking centers in North, Central and Southwest Florida. Cogent offers a broad range of lending, depository, treasury management and mobile banking services designed to meet the complex and diverse needs of its clients while staying focused on the local communities it serves. Cogent believes banking is personal and requires high-touch, innovative services designed to make managing financial transactions easier. Cogent pairs its financial expertise with a passion for learning more about its clients' goals and objectives. To learn more, visit www.cogentbank.com
Contact: Ashley Waters, VP, Commercial Relationship Mgr
1715 N Westshore Blvd Ste 350
Tampa, FL 33607
Office: 813-492-8035
Cell: 615-476-2246
Email: awatters@cogentbank.net
www.cogentbank.com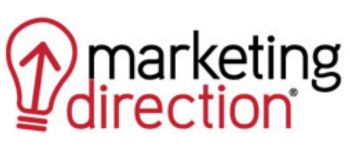 We all know the valuable role a marketing lead plays in any organization, especially during these challenging times. From strategy to planning to program development and execution, an expert marketer is key to the success of any business. Marketing Direction can provide your company with an experienced, qualified marketer dedicated to your business on a fractional basis. Customized to the needs of your company, our experts give you the flexibility to build a strong marketing presence without the cost of a full-time marketing department. We provide a dedicated support team of subject matter experts to ensure your marketing projects are completed efficiently and on schedule. From strategy to marketing plan to content writing to graphic design to social media to search engine optimization, we have the experts you need to take your company's marketing program to the next level.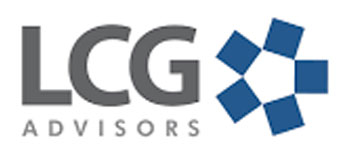 At LCG Advisors, we put the best interests of our clients first, offering objective, unbiased advice delivered in the most professional manner. Our passion for finance and creativity drives us at LCG Advisors, and we welcome challenges that most would shy away from. We meet the most complex client needs with energy, commitment, and innovative thinking. LCG's professionals have a wide variety of experience, including investment banking, commercial banking and lending, mergers and acquisitions, financial restructuring, public accounting, and business operations. This allows LCG to utilize this collective experience to serve a wide variety of client needs through the full business lifecycle. Exclusively focus on family and entrepreneur owned businesses operating in the middle market.
LCG's KEY DIFFERENTIATORS
• A level of integrity and commitment to our clients not typically found within investment banking firms
• Unique and diverse backgrounds of our professional team, which brings industry-specific knowledge and experience to our engagements
• Unsurpassed access, credibility, and relationships within the capital markets, due in large part to the presence of LCG's due diligence practice, which lists as clients many of the nation's top financial institutions
• Professionals on the ground in over 10 cities, which yields a stronger and more personal relationship with capital providers and private equity groups.
Contact : Jami Gold
Managing Director
LCG Advisors – Investment Banking
201 E. Kennedy Blvd. Suite 1700
Tampa, Florida 33602
Office: (813) 226-2800
Mobile: (813) 220-8003
jgold@lcgadvisors.com
www.lcgadvisors.com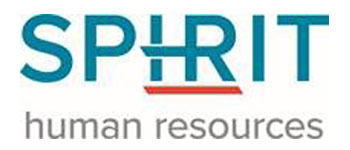 Headquartered in Oklahoma City, Spirit Human Resources is the client-centric HR outsourcing partner built to meet the needs of your business. The ideal combination of high-tech, cloud-based HRIS paired with highly educated, dedicated professionals, Spirit HR helps you navigate the tricky terrain of being an employer. With a core focus on serving clients through personalized human resources, employee benefits, payroll and risk management services, Spirit HR has bridged the gap between technology and service—enabling you to experience the advantages of a personal, dedicated team of professionals and the ease and convenience of cloud- based HRIS technology.
Our goal is to increase your profitability, maximize employee productivity, reduce time spent on transactional HR activities, reduce employment related liability and ultimately lower labor cost.
Contact: Jeff Andrews
SE Regional Sales Director
813-431-4638 direct
813-327-5756 main
jandrews@spirithr.com
www.spirithr.com

Freelance photography for marketing projects (print/web); commercial real estate, professional headshots for company employees, weddings & quinceaneras, travel and destination photography, dining & food, and corporate events photography. Based in the Tampa Bay area, however, I am available to travel to any location domestic and abroad. All imaging is captured on high resolution camera and lenses, all post processing is done in Photoshop, Lightroom, NIK, Topaz and other industry software.
www.RickTauceda.com

Embarc Collective helps Tampa Bay's startup talent build bold, scalable, thriving companies. Our staff of executive advisors and function-specific experts deliver individualized support to startups inside of Embarc Collective's state of the art, 32,000 square foot collaboration facility designed for a modern workforce, with collaboration and innovation in mind.
The startup hub features a variety of workspaces, state-of-the-art facilities designed for building and learning, and events spaces capable of hosting 250+ guests. Embarc Collective is one of the most robust entrepreneurial hubs in the country.
Contact: Allie Felix
Director of Platform

Our new 125,000-square-foot, two-story entertainment center is finally open at the Citrus Park Town Center Mall! Attractions include hundreds of modern and retro arcade games, 12 bowling lanes, a multi-level indoor go-kart track, blacklight mini-golf, a ropes course, laser tag, axe throwing and more. The venue will also have a full-service restaurant and multiple bars.
David T Goldfarb
David@primetimeamusements.com
&
Matt Johnson
matt@elev8fun.com