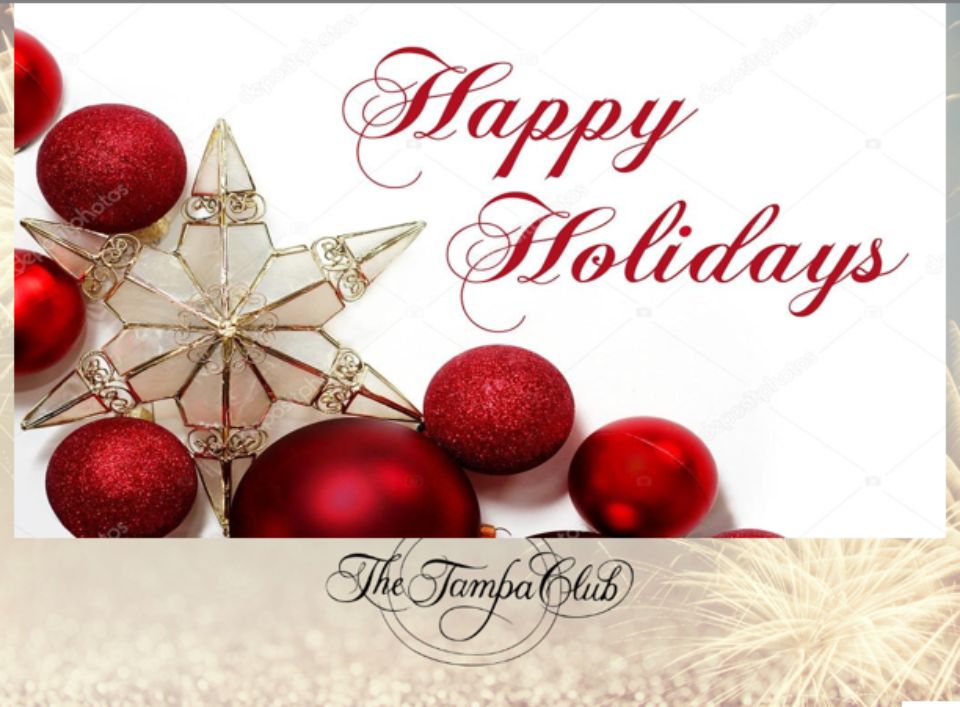 Holiday Party
Date: Dec. 2nd 2022
Time: 6:00 PM – 10:00 PM
Venue: The Tampa Club
Address: 101 E. Kennedy Blvd., Suite 4200, Tampa Florida 33602
Join us for our Holiday Party - always a member favorite and invite your spouse, significant other or favorite guest. We will be at Canopy Ballroom with panoramic views of Tampa Bay all the way to the Sunshine Skyway Bridge as the Gulf Coast sun sets on our event. Meet new EO friends and gather with your existing EO friends for the best Holiday Party ever!!!
Dress: Formal, cocktail or holiday wear.
Members and guests can utilize the parking garage on Tampa Street that is connected to the Bank of America building by a Skybridge.