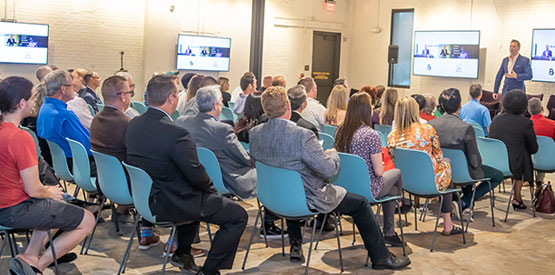 Local Learning Events
As an EO member, you are given unprecedented access to chapter learning and social events, as well as special off-site activities, where you can participate in speaker sessions and assist in the growth of your community through philanthropic endeavors.
Created specifically for members, and led by members, these chapter events are a prime opportunity to connect with local business owners, build business social networks, give back to your community and learn from some of the brightest minds in business.
Forum
Every month, Forum members take part in growth-oriented meetings which employ special protocols to support a trusting environment in which they can safely explore business and personal issues. Rather than give advice, members speak from their own experience so you can make your own decisions on how to best most forward.
Moderator-trained EO members guide the sessions, emphazing confidentiality and personal responsibility, helping this benefit to play a large role in the EO experience.
Global Events
Whether you are looking for next steps, best practices, tips or lessons learned, EO's annual business networking events offer members the tools they need to excel in business and beyond.
One of EO's biggest events comes in the form of Universities, held twice a year in exotic locations around the world. These multi-faceted programs take members into the heart of thriving cities for a few days of intense entrepreneurial learning, owner education, business-to-business networking, and cultural engagement.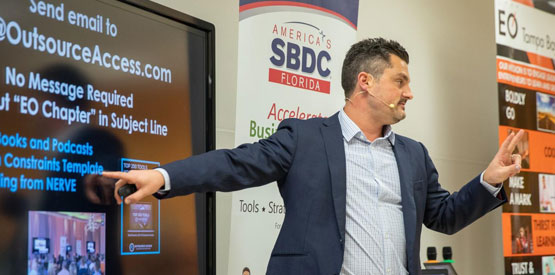 Access to Top B-Schools
Integral to our leadership development plans are the executive-education opportunities we offer our top entrepreneurs; specifically, events and learning programs designed to provide members with the tools and resources they need to become business experts.
By partnering with other entrepreneurial-minded organizations and business networks, and through relationships with some of the top business schools, EO creates opportunities for members to expand their business knowledge and enhance their leadership skills.
Member Exchange
By introducing you to members of the Entrepreneurs' Organization (EO), the Young Presidents' Organization (YPO), the World Presidents' Organization (WPO) and the Chief Executives' Organization (CEO), you will get to engage a global business network in innovative fashion.
Through Member Exchange, you can submit questions and get connected with successful entrepreneurs who possess the most relevant experience in a secure, confidential and timely manner.
Healthnetwork
The Healthnetwork Foundation is a non-profit organization committed to providing EO members and their immediate family with access to the best medical care at the most respected hospitals in the world. It combines preventative care with crisis-handling to provide you with the medical resources you need most.
If a member or their family faces an addiction, mental health need, illness or injury, Healthnetwork will connect them with leading doctors and facilities, for outstanding service and peace of mind.