EO Accelerator
For companies that generate revenue from $250K to 1M

Entrepreneurs that want to grow by learning how to work on the business and not in the business

Close-knit network of entrepreneurial peers to discuss similar challenges with

Opportunity to learn and implement the proven 'Scale Up' method

Professional coaching by seasoned entrepreneurs and world class trainers

Unique events in the Tampa Bay area and beyond
What is EO Accelerator Tampa Bay
The EO Accelerator growth program started in 2005, and since then, we've grown to 82 programs in 24 countries with over 1220 graduates! Currently, the EO Accelerator program is functioning in over 50 cities worldwide. A maximum of 30 participants will be allowed to participate per city, and each have the same goal: to take their company to the next level as quickly as possible. That is what we help with.
Our members span hundreds of industries, including retail, manufacturing & distribution, professional services, transportation, contractors, real estate, and many more. The commonality within the membership is the entrepreneurial spirit and the ambition to grow their businesses beyond themselves.
Accelerator Benefits Include:
A monthly in-depth session with a small group of like-minded entrepreneurs who help each other to grow
Access to national and international events
Coaching by an experienced entrepreneur
Four Learning Days built on the Rockefeller habits method
Global network
Mentorship opportunity
Expand your social circles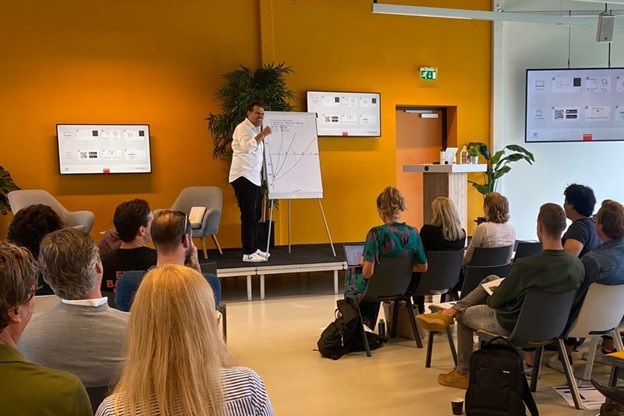 How Does It Work?
The Accelerator growth program is the catalyst that takes your business to the next level. We have developed a special curriculum for this, in which the focus is on four main pillars: Strategy, People, Cash and Execution.
During the program you will learn who your real customers are, develop a strong brand promise and set a grand goal to grow your revenue sustainably. There is also plenty of attention for attracting the "A" players you'll need for this journey, along with strengthening your liquidity position, improving overall execution, and increasing profit margins.
The investment for the program is currently $1,750 per participant (excluding additional local fees which may vary by program location) on an annual basis. For this you receive:
Four Learning Days with professional trainers
Ten coach/accountability sessions
Access to the entire EO network
Additional social, inspirational, and learning activities only available to the EO network
What Does The Program Entail?
The Accelerator Program helps develop clarity into what are really the most important goals for your business, how are you going to stay focused, and how you are going to achieve your goals.
The program is based on the philosophy of growth strategist Verne Harnish, one of the founders of the Entrepreneurs' Organization. Before you start the program, you complete the "4D Vision Summary", describing in one page what the goals of your company are, when you are going to achieve them, and how you are going to do this.
The EO Accelerator Program consists of the following:
Learning Days – 4 x a year
Accountability group – 1 x per month
Mentorship (optional)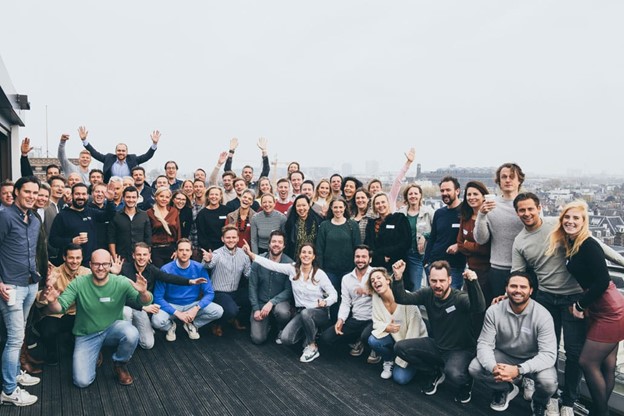 Learning Days
All EO Accelerator members participate in four comprehensive sessions that cover the following:
Strategy
People
Cash
Execution
Each topic will be discussed in detail in their own full-day session. The theme will be discussed from several angles during the session, and is supervised by a professional trainer.
In addition, experts from all over the world are called in to further shape the theme. The events therefore offer concrete learnings with great take-home value. This substantive value is further enhanced by the enormous energy of the network. It is an ideal opportunity for any entrepreneur.
Accountability Group
Accountability is an important part of the Accelerator growth program. That is why you will be placed in an Accountability group with four other entrepreneurs. Under the guidance of an EO coach, you will work together to discover obstacles and challenges, along with opportunities and potential. The focus here is on the 4D Vision Summary which is completed by all Accelerator members.
To maximize the best fit possible, we carefully select prospective member profiles, stage of business, and industry.  We ensure that none of the group members are conflicted in any way, so everyone can feel completely free to share experiences.
Mentorship
In the second year of the Accelerator growth program you will participate in the Mentorship program, where you will be strategically placed with a seasoned entrepreneur based on the best fit possible for you.  These entrepreneurs have demonstrated a successful track record that will help you achieve your goals through their shared experiences.
Your mentor will ultimately help you navigate challenges, capitalize on opportunities, and ensure you are staying focused on a path that will lead to achieving your goals.
Application Procedure
Three steps to sign up for Accelerator program:
Complete an application on the EO Tampa Bay website:

[Click Here]

Admission interview: After registration, conduct an admission interview
Attend the Introductory Session: at the start of a new accelerator cohort
Costs and conditions
As a member of Accelerator Tampa Bay, you receive access to an extensive growth program with rock-solid tools to help your company reach the $1 million revenue mark within three years. To make this support possible, we ask an annual contribution from our members.
Tuition for the Accelerator Program is currently US$1,750 per participant (excluding additional local fees which vary by program location). This fee grants you access to four quarterly learning events as well as numerous networking opportunities with your peers. Upon acceptance into a local Accelerator program, these fees will be pro-rated from your start date through 30 June to align with a 1 July to 30 June fiscal year.
Ready to Join? Register now!
I am interested in Accelerator Membership